Shisha Hire Surrey - Weddings, 18 and 21 Birthday Parties, Corporate Events, Themed Parties and House Parties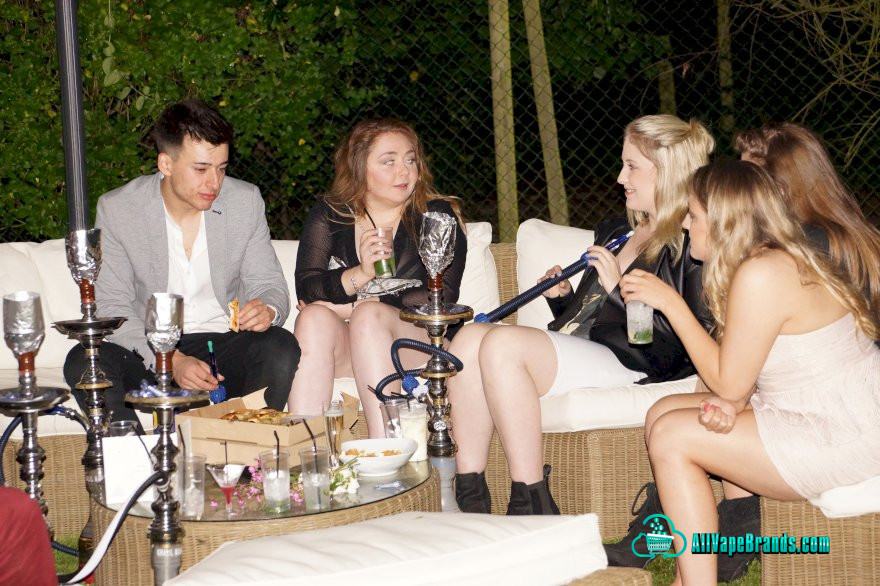 Shisha Hire Surrey - Weddings, 18 and 21 Birthday Parties, Corporate Events, Themed Parties and House Parties
At Eastern Ray, we regularly provide shisha hire packages with professional assistance for events in Surrey. We regularly provide shisha hire for Birthdays, Weddings, Corporate Events and Celebrity Parties in Surrey. With a reputation for quality, reliability and the highest standards of professionalism, our clients choose to retain us for their parties and events time and time again.
Operating shisha pipes can be a difficult task, although it may seem straightforward from the outset. What do you do when a shisha does not smoke properly? Is it due to the shisha not being air tight or are there too few coals? What do you do if the shisha becomes too harsh? To save you from having to think and answer these mundane questions, we provide professional shisha assistants with our shisha hire Surrey packages. Our shisha assistants have many years of experience behind them in the events sector and in the past, have worked for the leading shisha lounges in the United States, the Middle East and UK. Our shisha assistants will install and manage the shisha pipes during your event and ensure that everything runs smoothly. Our shisha assistants are very sociable and provide a first port of contacts for your guests who have any shisha-related questions or need help with the operation of their shisha pipe. This helps to add value to your event, look more professional and saves you the hassle from having to deal with such issues yourself. Our shisha assistants play an instrumental role in enforcing health and safety standards, which helps to ensure that your event is safe and enjoyable to you and your guests. Our shisha assistants are fluent in several languages, which can be helpful if you have international guests at your event.
Our shisha menu for shisha hire Surrey service is luxurious and at the same time, diverse enough to appeal to many event planners. Here is a quick run through our shisha menu.
Traditional shisha pipes: you cannot go wrong with traditional shisha pipes. If you are a novice and are looking for something straightforward, yet effective, we recommend the traditional shisha pipe package. Traditional shisha pipes are made from three different metals and the vase is ornately decorated with Egyptian symbols and writing. Traditional shisha pipes come with clay bowls packed with our popular flavoured tobacco mixes such as the more traditional flavours such as apple, grape, mint or the more sophisticated flavours for more advanced shisha users including blue melon, pink candy, blue mist, red mist and others. Our flavoured shisha tobacco mixes are imported directly from the manufacturers from across the world and we have many exciting flavours from brands such as Al Fakher, Starbuzz, Tangiers and Argelini. All shisha tobacco contains nicotine and if you are looking for zero nicotine shisha flavours, we have alternative shisha molasses that are made using sugar cane rather than tobacco leaves. The zero nicotine shisha molasses still come in the same traditional flavours. We use only natural coconut coals to power our traditional shisha pipes as opposed to the quick-light coals that you may have come across. An advantage of using coconut coals over quick-light coals is that they do not contain any chemicals that help the coals burn faster. This means that you will not be left with a headache or a harsh shisha experience that you are more likely to get with quick-light coals. We recommend traditional shisha pipes for events that take place in the open air or at least in partially-enclosed premises. We will require some space in the open air to burn the coconut coals.
Champagne infused shisha: works in exactly the same way as traditional shisha pipes with the only difference of a fizzy champagne infusion and premium tobacco mixes. Champagne infused shisha is especially with weddings and birthday parties in Surrey. Champagne helps to add a luxurious layer to the shisha flavours and therefore makes for a more superior and pleasant shisha experience. You can also have a champagne infusion with electronic shisha pipes.
Fruit shisha: our fruit shisha has proven to be extremely popular with our shisha hire surrey packages and our clients have said that fruit shisha is a real head turner at an event. Fruit shisha works similarly to traditional shisha pipes but instead of using a traditional clay bowl, we carve a fruit bowl and fill it with popular and fragrant tobacco mixes. This helps to add an aesthetically pleasing aspect to your event, which helps to draw guests in to try the shisha pipes. From the scientific point of view, freshly carved fruit bowls marinate shisha tobacco with fresh fruit juices. This helps to iron out the stronger flavours and provide a smoother and juicier shisha experience.
Electronic shisha pipes: our clients in Surrey have selected electronic shisha pipe hire packages for events, birthday parties and weddings that were held in enclosed premises. An added advantage of electronic shisha pipes is that they do not produce any smoke and do not use coals to power the shisha pipe. This means that an electronic shisha pipe does not fall within the ambit of UK anti-smoking laws and makes them an ideal choice for events held in public or enclosed premises. The UK legislation defines smoking as involving a "lit substance". Electronic shisha pipes, on the contrary, operate using the same principle as an electronic cigarette. The batteries inside an e-shisha bowl heat up coil wrapped in organic cotton and soaked in e-liquid. The heat produces flavoured vapour, which should not be construed as smoke. Our electronic shisha pipes come with an exciting variety of premium e-liquid flavours from many famous brands such as E-LUXE LONDON, MY JUICY AFFAIR, Square 47, Ruthless, Kilo, The Milkman, Cosmic Fog and other popular brands. For our electronic shisha pipes, we use e-liquid that is high in vegetable glycerine (VG) to ensure large vapour clouds that help to emulate the traditional shisha experience. According to the Public Health England, vaping or the use of electronic shisha pipes in our case, is 95% less harmful than the use of traditional tobacco products. Our e-liquids come in varying nicotine strengths and you can even have nicotine free e-liquid. Nicotine inside the e-liquid is responsible for the nicotine rush and a throat hit. Please ensure that you think about your guests and determine what proportion of them are likely to be smokers (or social smokers) and the proportion of non-smokers. This will help you to order the right number of nicotine and nicotine free electronic shisha pipes. When it comes to the e-liquid flavours, you can be as adventurous as you want. We would, however, advise that you go for the more popular flavours that have gained acceptance within the vaping market as these flavours are more likely to appeal a greater number of your guests.
Rose Shisha: Our rose shisha pipes are especially popular with weddings in Surrey. A rose shisha works in the same way as a traditional shisha pipe, but instead of a traditional clay bowl, our shisha assistants will make you a bowl out of a real rose and fill it with a premium tobacco. A rose shisha not only looks magnificent but is also a great way of setting an intimate and luxurious atmosphere that will add a real "wow" factor to your wedding or an otherwise intimate or special event.
VIP shisha: our VIP shisha pipes are one of the world's most exclusive shisha pipes. In stark contrast to the more traditional shisha pipes, our VIP shisha pipes are moulded in a very modern design and are gold plated using 24 carat gold. The shisha pipes are skilfully encrusted with real diamonds and the stem is gracefully affixed with real exotic skin (available in snake and lizard skins). The VIP shisha collection is rounded off with graceful and magnificent ostrich feathers. We recommend our VIP shisha pipe range for the most exclusive events such as celebrity parties to name but one example. If the aim of your event is to impress your guests and deliver an experience of ultimate luxury, VIP shisha pipes is the most ideal option. Previously, we have provided VIP shisha hire packages to a Middle Eastern Family Wedding in Surrey, high-net-worth individuals and celebrity parties.
We hope that the above has provided you with an overview of our capabilities and the shisha options available to you as part of our luxury shisha hire Surrey service. If you would like to have shisha pipes at your event, we welcome you to contact us. We will then put together a bespoke package for your event. When contacting us, please ensure that you provide us with the date of you event, full venue address and the number of shisha pipes required as well as the duration of the shisha hire service.