The Tobacco Products Directive (TPD)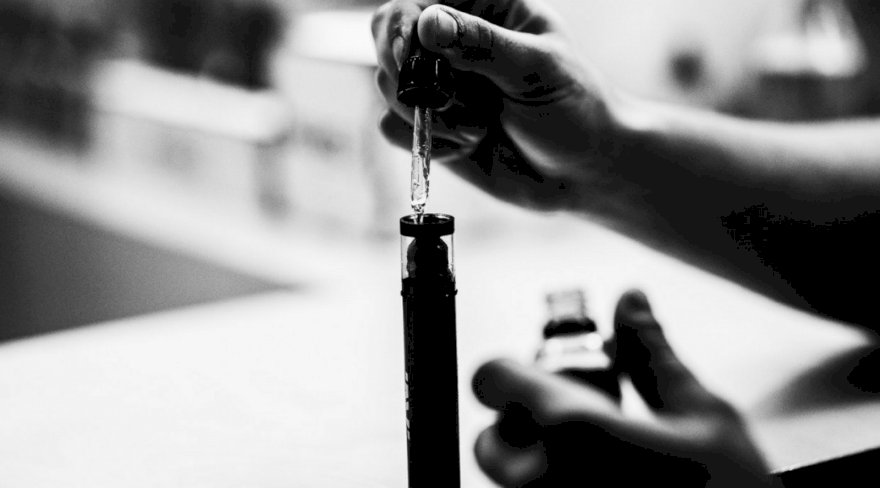 The Tobacco Products Directive (TPD)
With the implementation of the Tobacco Products Directive now imminent we thought we would provide some insight into what it covers and how it will affect our customers and also ourselves as a retailer.
We will endeavour to keep updating this page as and when things get clarified or we receive further information.
First Things First… It has already happened!
The first and most important thing to note is that the inclusion of electronic cigarettes and vaping within the TPD has already happened. It is covered in the EU directive under article 20 and that has been passed into UK law and is due for implementation on the 20th of May 2016.
It should be said that the vaping industry couldn't avoid legislation or regulation forever and nor should it. Consumers deserve to be protected from poor products and the industry as a whole needs to protect its integrity. That said, the TPD in itself is an awful piece of legislation that fails in many respects yet also manges to unneedingly stifle in others. Most of its new rules are pointless at best and it is still unclear how some will be yet be defined and enforced.
The major concern in the industry and among vapers themselves is that the TPD could potentially reduce the number of people who vape compared to those who smoke, and also curb the current increasing trend in people that are making the switch. Considering that all of the credible evidence points to vaping being many times safer than smoking, it would seem that public health was the last thing on the minds of the bureaucrats who drafted the TPD.
Key points of the TPD
The maximum allowed bottle size for e-liquid will be 10ml.
The maximum strength of any e-liquid will be 2% or 20mg/ml.
Every single variant of e-liquid and any device capable of vapourising it must be tested and the MHRA must be notified of each product and its test results six months before it can be sold.
The maximum size of tanks/clearomisers will be restricted to 2ml.
Tanks/clearomisers must be 'leakproof at the point of refilling'.
The advertising of any vaping product is banned. This includes physical advertising and electronic communications, such as emails and social media platforms.
Key Dates
20th May 2016
This is the official date the TPD comes in to force. The advertising ban kicks in immediately.
Most retailers will still be selling non-compliant products as usual, so consumers will be largely unaffected. However, we will see some small to medium manufacturers start to close down as they realise that TPD compliance will be too costly.
20th November 2016
From this date onwards, retailers will have six months to clear their shelves of non-compliant products, such as non-leak proof tanks, bottles over 10ml or stronger than 2% nicotine etc. New non-compliant stock can no longer be manufactured, purchased or sold.
Over the following six months it is likely that the majority of small manufacturers will close down. The range of products and e-liquids offered by retailers will be vastly reduced over this period as old stock runs out. There may be shortages of certain products as vapers panic buy and stockpile their favourite vaping hardware and juices.
20th May 2017
It is now illegal to sell any non-compliant product. Only products tested and MHRA notified (at least six months previously) can be sold.
At this point the market will look very different. There will be a greatly reduced number of vendors around and the choice of products available to vapers will be much narrower. We could potentially see a number of cases brought about by Trading Standards (if they have the manpower to police it) against vendors who seek to exploit loopholes and 'grey areas' in the TPD.
So towards the end of 2016 and into early 2017, as your choice of vaping hardware products and juice is reduced dramatically and it becomes harder and more expensive to buy the things you want, and you see less people making the positive switch from smoking to vaping, you can thank the European Union and those who want to keep us in it.
Key Effects of the TPD
E-Liquid
E-liquid will only be available for sale in 10ml bottles.
The maximum nicotine strength of any e-liquid will be 2% – realistically, manufacturers aren't likely to produce liquids over 1.8%, to allow some margin for error.
E liquid bottles must have a childproof cap – which all responsible manufacturers already use anyway.
E-liquid bottles must utilise a no spill filling mechanism – the majority of current needle tip bottles should be compliant with the current proposals.
Even though the MHRA's notification costs are only likely to be a couple of hundred pounds per flavour, per strength, the costs of testing could reach several thousand pounds for each. This means that a small manufacturer with, say, twenty flavours in four strengths, could face compliance costs of around a quarter of a million pounds.
Another side effect of the notification process that will have a large impact on the availability of certain flavours is the reluctance (currently a flat refusal) of some of the major flavouring houses to release what is in essence commercially confidential information to the MHRA about the specific make up of their flavours.
The likely net result of this is that the number of manufacturers, and in turn the variety of e liquids on the market will be reduced dramatically. Most small to medium sized businesses who want an own label product will outsource their manufacturing to already compliant manufacturers while focusing on retail (like supermarkets do with their own brand products). The larger producers will likely reduce their range of flavours to help minimise costs also (something that we are starting to see already).
It is worth noting that e-liquid with no nicotine does not need to be tested and is not covered by the TPD.
Tanks and Clearomisers/Glassomisers
As with e-liquids, all tanks and clearomisers/glassomisers must be tested and the MHRA must be notified six months before they can be sold.
Only tanks with a maximum capacity of 2ml and below will be available for sale.
Tanks must also be 'leakproof at the point of refilling' and deliver a consistent dose of nicotine.
Unfortunately, none of the tanks or clearomisers we currently offer would satisfy the new legislation, mainly because they are either not 'leakproof at the point of refilling' or the capacity is considered too large.
Thankfully, the TPD has focused on the e liquid bottle, rather than the tank, when defining what 'leakproof refilling' means. New tanks designed to fill via a small hole that the nozzle of an e liquid bottle fits snugly into should be fine.
Manufacturers are now starting to produce 'top-fill' tanks that should satisfy the TPD's criteria. At the moment they are only addressing the higher end sub-ohm type market. However, over the coming months we are confident that we will see a diverse range of tanks available.
On the 'consistent dose of nicotine' issue, it looks as if there will be some lenience in interpretation. As long as the tanks deliver a reasonably consistent nicotine dose in lab conditions (which sidesteps unquantifiable, real-world variables, such as how hard or long a user inhales), they will be fine.
By the time the TPD really takes effect there should be a number of new, compliant tanks suitable for most vapers.
Batteries and mods
As far as we understand, batteries and mods sold without a tank should be unaffected by the TPD. This is because they are not capable, in isolation, of vapourising an e-liquid. However, if a battery and tank are sold together as a kit, the whole kit would need to be compliant, and as such tested and registered with the MHRA.
This possibly just means that after November 2017 all batteries and tanks will be sold separately, with retailers perhaps suggesting which would work best together.
Accessories
Accessories such as chargers, cases, lanyards, empty bottles and so on will be totally unaffected by the TPD.
Frustrations Ahead
So we can look forward to a diminishing variety of e-liquids available for us to choose from, let's just hope that we don't lose some of the firm favourites.
On the hardware front the UK and European marketplace will find itself lagging behind the rest of the world due to the six month wait after registering a notification with the MHRA before goods can be sold. It is likely however that new tech will be available on international websites (outside of the EU) and there are no regulations preventing the general public from purchasing from these (with the usual caveat of watch out for import duties and taxes).
We hope this information has been useful. We'll continue to update it as we learn more about how the TPD will work in practice.